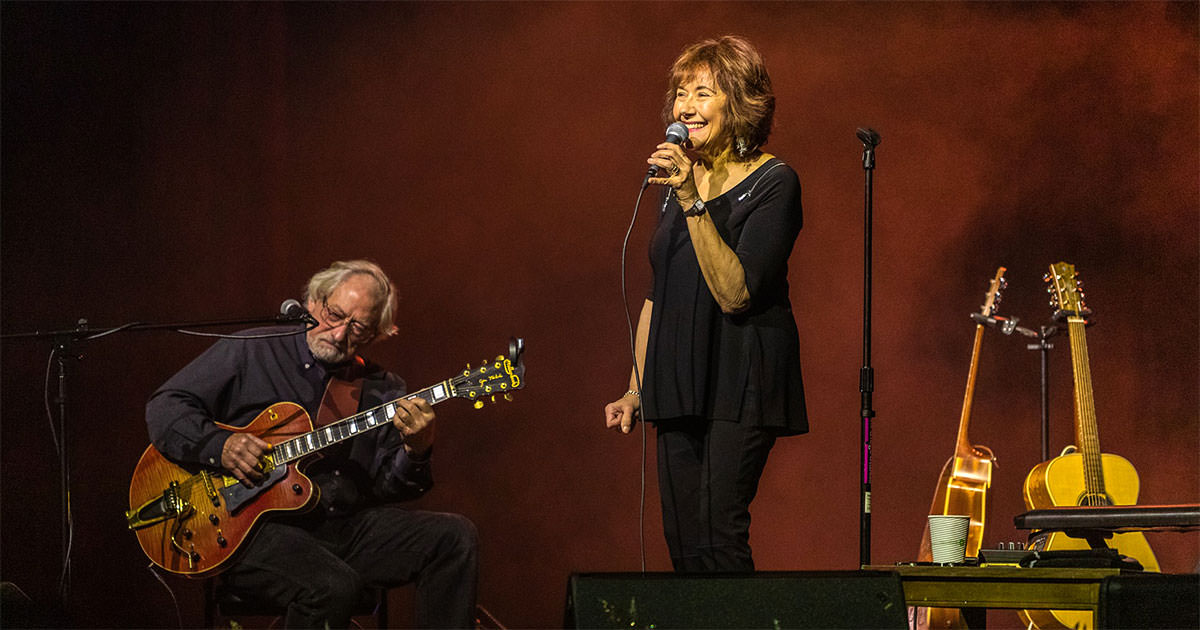 Morning Nichols is a pure and compelling vocalist, who brings a jazz sensibility, and an Americana spirit to her own interpretation of each song. She has performed extensively at a variety of concerts, clubs, and festivals, including the Monterey Jazz Festival and the Mabel Mercer West Coast Cabaret Convention. She has performed with Tommy Emmanuel, Chet Atkins, Mark Murphy, Kenny Rankin, Martin Taylor, Les Brown Big Band, and others. She was featured for seven years with the acclaimed Full Faith & Credit Big Band and has taught vocal clinics in Europe and the U.S., including Grammy in the Schools in San Francisco.
"…great voice – warm, sultry, and intense. She can swing with the best of them…"—Just Jazz Guitar
Among other venues, Morning has performed at the Monterey Jazz Festival and the Mabel Mercer West Coast Cabaret Convention.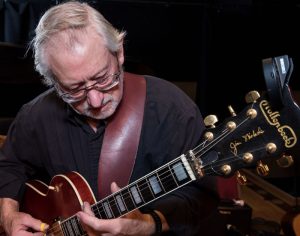 Jim Nichols plays everything from modern jazz, blues and Americana to Chet Atkins style. His impressive credentials include appearances on television, radio, concert halls, and clubs including Carnegie Hall and the Tonight Show. He has played and/or recorded with Kenny Rankin, Chet Atkins, Hubert Laws, Buddy Montgomery, Van Morrison, Toots Thielemans, Tom Waits, and others.
Jim has taught clinics in the U.S. and in Europe including Stanford and Jamie Aebersold Jazz Workshops. He was featured at the Django Reinhardt Festival in France with the great European guitarists, Romane and Martin Taylor. Jim is featured on "World of Fingerstyle Jazz Guitar" for Stefan Grossman's Guitar Workshop and has a Jazz Guitar instruction video on Bransong Music. His solo CD was chosen by Guitar Player Magazine as a "Pick of the Year" and he was interviewed in Fingerstyle Guitar Magazine and was featured in French Acoustic Guitar, as well as the Japanese Acoustic Guitar Magazine.
Jim plays a custom hand made Bill Hollenbeck arch top guitar. Bill was one of the great guitar builders in America, and he built the Jim Nichols model exactly to Jim's specifications.
"And I know, as the torch is passed, our beloved instrument is in good hands with players like Jerry Reed, Tommy Emmanuel, Richard Smith, Jim Nichols, and Doyle Dykes."–Chet Atkins, in his autobiography Me and My Guitars.
Together, the Nichols have performed in many settings including:
Olympia Theatre, Paris
Chet Atkins/Dadi Festival in Issoudun, France
Open Strings Festival, Germany
Chet Atkins Appreciation Society (CAAS), Nashville
Home of the Legends, Kentucky
Acoustic Guitar International, Italy
Midnight Sun Festival, Finland